Updated February 2019
Click here to skip to the tutorial
If you've been reading my blog, then you know that I relocated from Paris to London for work.
When I decided to move to London, I gave away or sold most of my furniture, and only brought a few things, almost all from Ikea.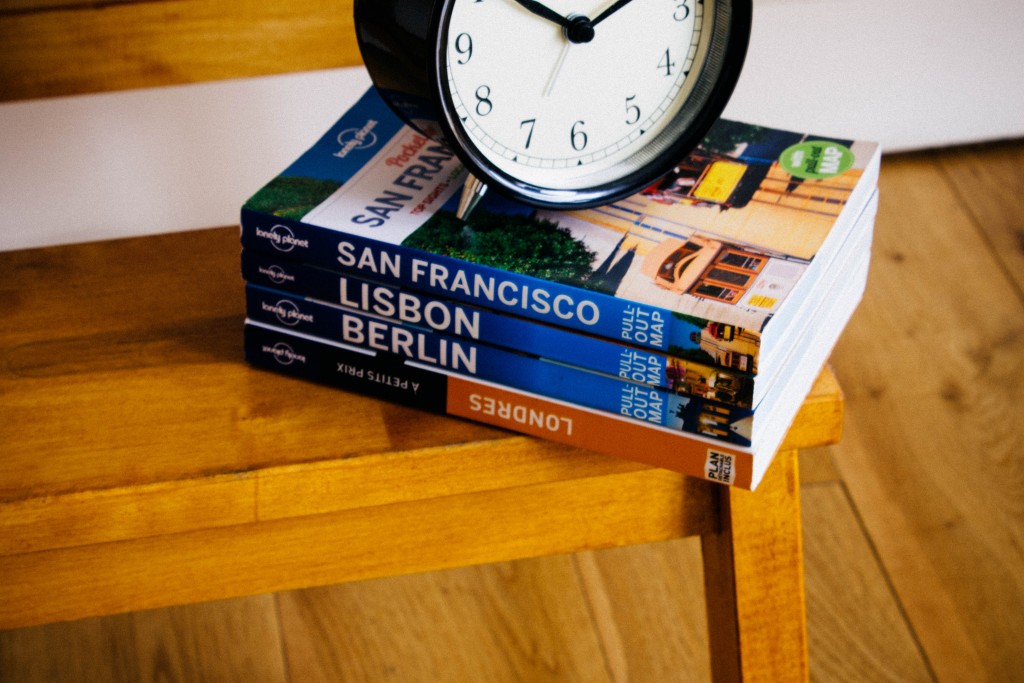 Apartment hunting in London was significantly easier than in Paris: I ended up choosing the first flat I visited! I only visited a few others to confirm my choice, but I knew right away that the first flat was the one. It came unfurnished with the exception of two beds and kitchen appliances, so I pretty much had to buy everything new, which is both exciting and terrifying. I'm always keen for a good ole room makeover, but furnishing and decorating an entire flat? So, I set aside a budget and I got on Pinterest months before the actual move-in date to start brainstorming. The flat isn't big, but it's got some interesting features. It's around 65m2, two bedrooms, and an open kitchen leading onto the living area. All that is pretty standard, but wait for it… both the bedroom and living room lead out to a huge (everything is relative…) terrace! I've never had this much outdoor space  (other than when I was a kid) so needless to say I was very excited about working on the terrace make-over! But for now, the priority was on working on the inside.
Of course I would have loved to get everything from cute little shops and high-end stores, but I had a whole apartment to furnish quickly and budget was limited. So, off to Ikea I went! About 6 trips later, I finally had most of the major things that I needed, and I could finally focus on the fun stuff: decorations and customizations. Since so many things came from Ikea, like the Ikea Bekvam Stool, I really want to try to customize as many things as possible to make the flat look a little bit less like I just chose it right out of the Ikea catalog!
That's what's so great about Ikea though – many of their products are easily DIY-able, so you can turn an inexpensive element into a unique piece of furniture using an easy Ikea hack! That way, no one will look at it and go "I have the exact same one!" when they come over 🙂
One of my very first Ikea DIY's was to improve the Ikea Bekvam stool. It's a great little sturdy stool, and I use it as a side table and bookshelf. I'm pretty obsessed with them, so don't be surprised if I add another tutorial soon! It took all of my willpower to not paint it gold as I'm obssessed with gold spray paint these days! I settled on a more reasonable wood varnish (maybe add white-dipped legs in a few weeks? I know dipped furniture is very trendy right now but it's trendy because it looks goooood!)
Wood varnish
Paint brush
Cardboard, large cloth or plastic to protect your area while painting
Instructions:
Prepare your painting area by setting down a sheet, some cardboard or plastic. You'll want to do this outside for best results and to avoid the fumes!
Choose a wood varnish color that you like – I chose Antique Oak from B&Q
Apply 2-3 coats (or until you get the desired shade) to the entire stool.
Allow to dry for at least 24 hours before decorating.
Note: I had already put this stool together when I got the bright idea to re-do it, so I just painted it without taking it apart. If I were to be using spray paint for the whole thing, then I would have definitely disassembled!
More Ikea hacks customizations will follow, so keep an eye on that! Have you re-done the Ikea Bekvam stool too? If so, I'd love to see photos & descriptions in the comments section!