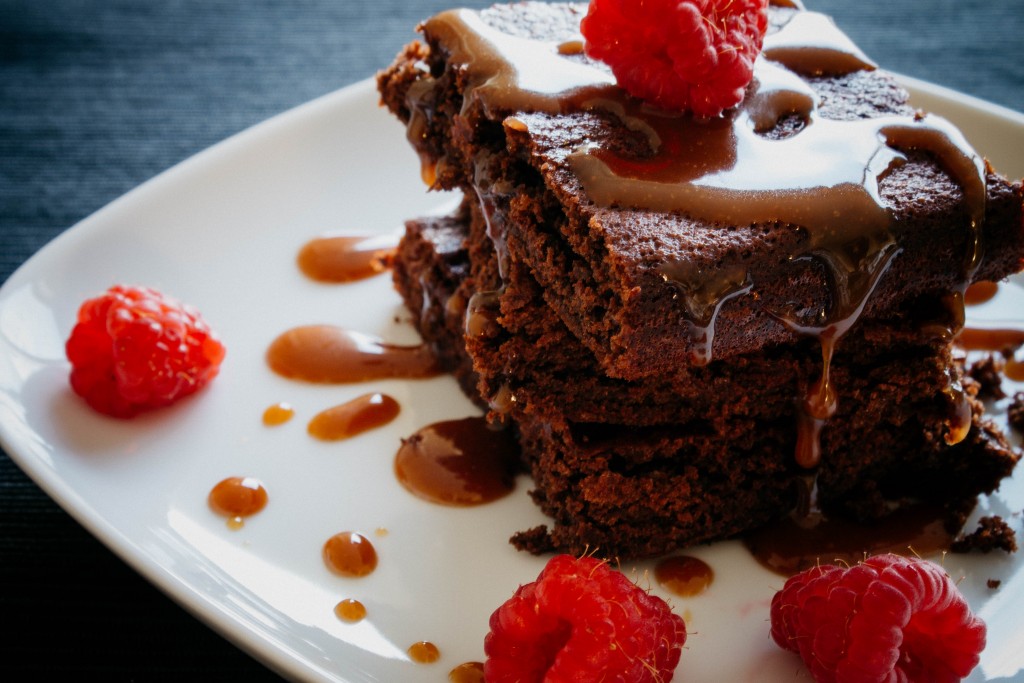 No matter how many times I have tried, I have come to the conclusion that I simply am not great at making baked goods. I have a hard time accepting defeat (I have a framed quote of "Anything is possible!" on my desk…), but baking and I have never been friends. And I have tried everything! When it comes to desserts, it's just not my thing. I am a believer that foods made with love simply taste better, so the fact that I don't actually love desserts probably has something to do with my continued failure in that arena. My first issue with baking is that I have a hard time following recipes. I think there are two types of people in the world: people that follow recipes and people that don't! When I'm cooking up a pot of my marina sauce, for example, I can wing it and throw in whatever my heart desires and it'll usually come out delicious. It might be slightly different each time, but delicious all the same. A recipe for crème brulee, panna cotta, or fondant au chocolat, however, might be a little less forgiving! If you've never spent time and money on quality ingredients, not to mention preparation time in the kitchen on a dessert only for it to come out undercooked or overcooked, dry, too sweet or just plain grody, then you're lucky and I envy you!
I, however, am not so lucky. It will remain forever etched in my memory the time I tried to master French baking (as if, lol) by taking on a cherry clafoutis. Oh, how I miss the youthful optimism and naiveté of days gone! Off to my local farmer's market for fresh cherries I went, then back home to wash, de-stem and pit I don't know how many cherries, whisk, pour, bake and wait (because a clafoutis takes about…forever to bake!). As I'm sure you've already guessed, it didn't turn out great. It was the driest, least-sweet, most dense, sticky and generally unpleasant glob of flour, sugar and cherries that I'd ever seen or tasted! It was that very moment that I decided that baking desserts was not for me. Fast forward about 7 years later, I now realize that there are just very few desserts that I like, even when they're prepared well, let alone when they're horrible culinary disasters like my Clafoutis de Cerise of 2008 catastrophe! Making recipes of foods that you don't actually like is a very special talent in my book, and I salute those of you are capable of this feat.
My saving grace for many years was simply living in Paris! With Lenôtre, Ladurée, le Bon Marché and (if you're really fancy) Michel Rostaing, who needs to make dessert at home anyway? Paris has so many amazing (really, amazing, and this is coming from the girl that could care less about 95% of all foods with sugar in them) places to procure fully prepared and ready-to-consume desserts, I have always relied on buying them (I know, I know…sad times). That is, until a 5-ingredient recipe for chocolate cake changed my life.
My old job duties before I changed departments (at my day job) used to include sometimes working Saturday's. We didn't always know when we'd have time for lunch, so someone often brought in snacks to hold us over. Then one day, something beautiful happened: one of my coworkers brought in a cake that was so moist, so perfectly cakey yet somewhat browny-like, so sweet, but not overpoweringly so that it almost took my mind off the fact that it was the middle of summer and I was spending my Saturday afternoon testing our latest software release. I thought to myself: man, this guy's lucky to have a wife that has mastered the oh-so-elusive art of making dessert. I jokingly asked for the recipe (knowing deep down inside that I'd never be able to replicate this little slice of perfection in my own kitchen), and much to my surprise, I got an email the next week with the recipe that I'd like to share with you today. I've changed a few ingredients (because I can't really use 5 eggs in anything, and I never have the full 200g of butter in my fridge). In my book, it has the title of "Easiest chocolate cake recipe on Earth" but you can call it whatever you want, it's just that good. What makes it so great is not only that it's easy to whip up with ingredients that we often have already on-hand, but it's also impossible to mess this up. It's my marina sauce's twin-sister, in dessert form! Don't have the right amount of sugar? No problem! I've used half the sugar, half the butter, and half the eggs once and it was still good. Everything, except the right amount of chocolate? No problem – it will still be good. Don't like measuring? As long as you're pretty close, no problem, this recipe will forgive you and make you a delicious piece of chocolate heaven. This is definitely my go-to cake recipe for birthdays and it is super easy to pair with all sorts of things to mix things up a bit: whipped cream, vanilla ice cream, caramel crème sauce, raspberry reduction syrup… the possibilities are endless. It turns out that I can bake; I just hadn't found the right recipe!
It's so easy, I hesitate to even share this with you in the guise of a "recipe" – but it wouldn't be right keeping it to all to myself, so here it is!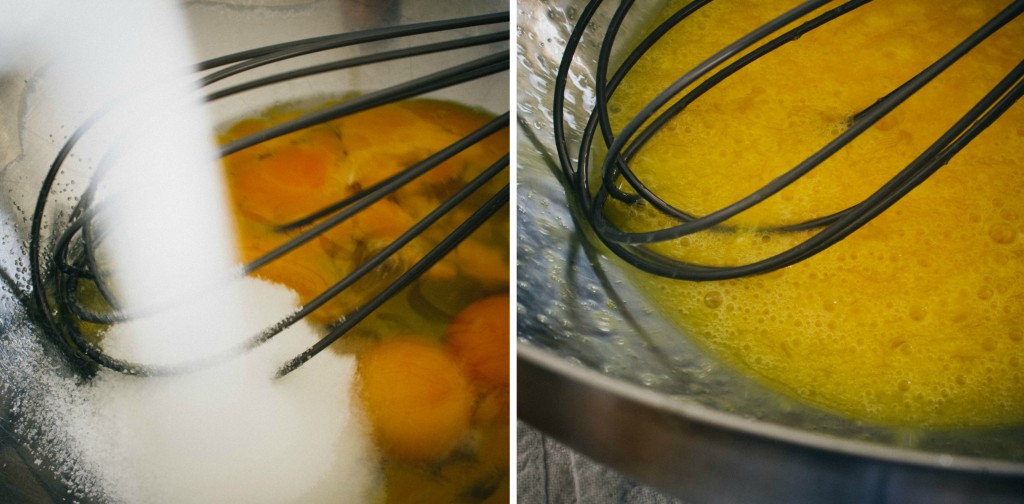 Easy chocolate cake
Author:
Prep time:
Cook time:
Total time:
An amazingly simple, perfect go-to chocolate cake recipe.
Ingredients
200g baker's chocolate (any brand)
3 eggs
100g granulated sugar
150g unsalted butter
1 teaspoon of flour
Instructions
Melt the chocolate in a small saucepan over a low heat, or in the microwave until smooth and all of the major chunks have melted. (just watch it to make sure it doesn't burn!). Do the same with the butter. While that's happening, crack open the eggs into a mixing bowl that will be big enough to hold all of the ingredients. Whisk together the eggs until they're uniform, then add in the sugar and whisk until well-combined.
Be careful with the melted chocolate and butter: they'll be very hot once melted!
Pre-heat your oven to 200 degrees Celsius.
Next, slowly add in the melted butter with the whisk, followed by the melted chocolate. Whisk for around 30 seconds or until completely uniform, then add in the teaspoon of flour.
Pour the mixture into your baking pan, and cook at 200 degrees for around 20 minutes (depending on the size of your baking dish).
This recipe will yield a thin and dense sort-of-like a brownie chocolatey cake. If you like a lighter cake, then simply add in a teaspoon or so of Baking Powder. If you like yours more like a fondant, then cook for around 17 minutes. A bit drier, then go for 25 minutes. The beauty of this recipe is that it is simply meant to be adapted, tweaked, and turned into your chocolate cake recipe.
What's your go-to recipe when you need a guaranteed crowd-pleaser? I'd love to hear about it in the comments section below! Bon appetite 🙂