Since we've moved to London, our weekends have been a flurry of shopping excursions (hello, Ikea) and decorating and more shopping and well… not much else. So when I woke up this past Sunday knowing that my day would be full of more of the same, I knew I'd better have a good breakfast to get me through it all! As I was making this, I was half awake (because I hadn't yet had my spinach apple smoothie) and was kind of just faffing around the kitchen trying to think of something quick but filling to have for breakfast.
It was the end of the week, so the fridge was pretty..well..empty. We try to stick to once-a-week shopping, living on leftover ingredients until the next shop – it's a self-imposed rule that I've implemented because I've been known to shop 4-5x per week, picking up all sorts of ingredients for whatever Pinterest has inspired me to make that day for dinner, only to have the leftover ingredients go to waste. It's only been a few weeks, but so far so good! There have been a few moments of "there's nothing to eat…" but all in all, I'd say we've been pretty creative (like this weekend's Greek pasta) and have been wasting significantly less food.  Anyway, I digress.
As it tends to go on weekends, I woke up early (around 7am) and found my way to the kitchen. I'm always (always) hungry, so I try to start the day off with a big meal. This is usually some sort of pasta (if I don't want to pass out by 10:30am), but I've been trying to find more "traditional" breakfast fare that is filling enough, savory, and easy to make.
I had a bunch of English muffins that were on their last leg, a few avocados that were finally ripe enough to eat, and some eggs that had to get eaten. Avocado toast is this big thing nowadays, but I really needed something super filling… more than just some toast with avocados on them. Then I was momentarily transported back to this past February on our Honeymoon in San Francisco where we had the most devine of brunches: it was avocado toast meets huevos rancheros, and it was exactly what I needed. This weekend's California-inspired breakfast stopped me right in my tracks once I took my first bite: it was just that good! I usually surf the internet catching up on Facebook and the News while I have my brekkie, but this delight kept my attention for the whole 30 seconds while I wolfed it down. If you're like me and need something light, yet filling, savory but not too intense, in the morning, then this recipe might just be for you. Bon appétit !
What are some of your favorite morning foods? I'd love to hear about them (and see recipes/links) in the comments! Let me know if this transports you to California, like it did for me 🙂 – bon appétit !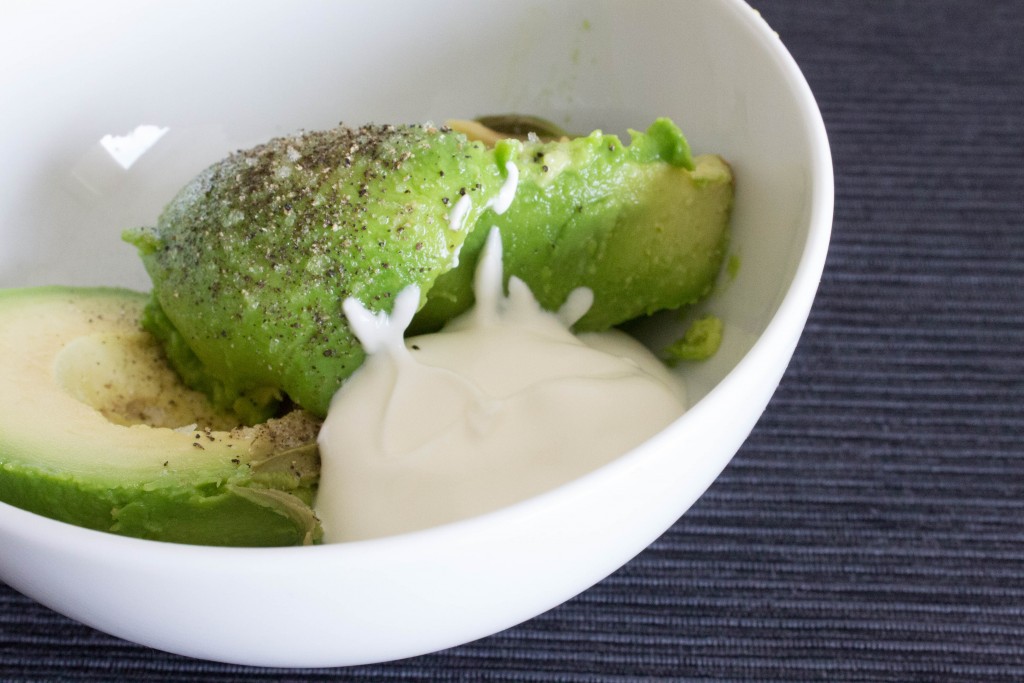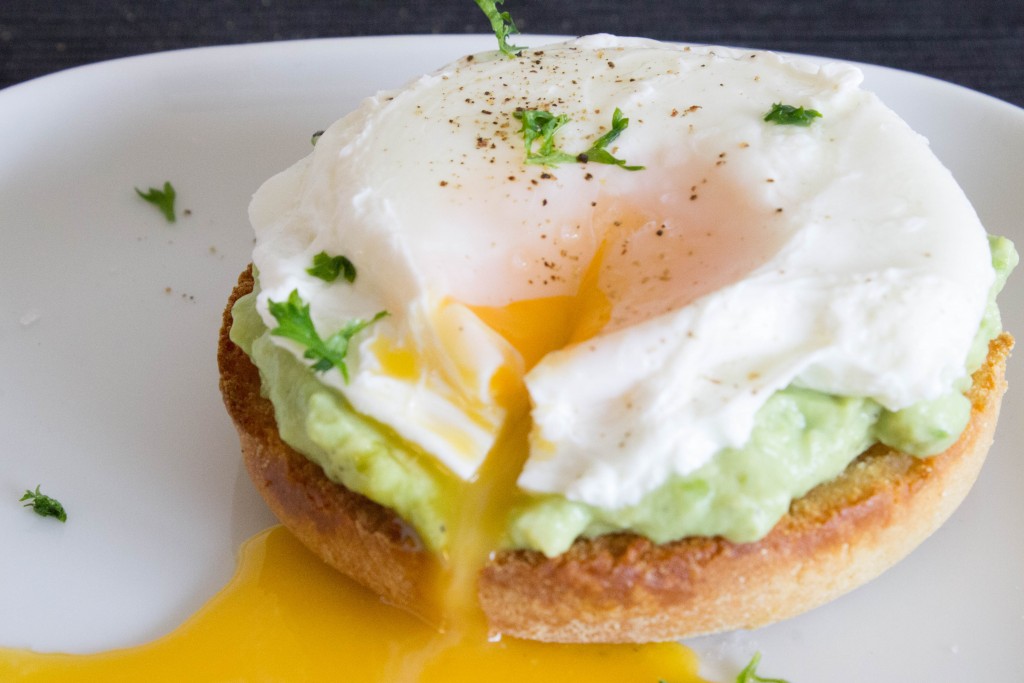 Avocado & poached egg toasts
Author:
Prep time:
Cook time:
Total time:
Need a savory and filling breakfast or snack in a hurry? Then check out this avocado & poached egg English muffin recipe! | seefoodplay.com
Ingredients
1 egg
1 English muffin (cut in half)
1 avocado
2 tablespoons heavy cream
Salt
Pepper
Instructions
In a medium saucepan or pot, bring about 2 inches of water to a boil.
In a separate pan (or microwave), cook your bacon.
Crack your egg into a small bowl, and make sure no shells snuck in there!
Once the water is boiling, turn the heat to the lowest setting and slowlypour your egg into the water. The bowl should be touching the water, but not submerged! Cover the pan with a tight-fitting lid for around 3 minutes, or until all of the egg whites are cooked through.
While your egg is poaching, toast your English muffin until nice and crisp (I toast mine in the oven, because I'm old-school like that. And by that, I mean I'm not willing to sacrifice my precious counter space for a toaster).
Next, scoop out the avocadointo a bowl and mix in the heavy cream and salt & pepper. Mix with a fork until it's as smooth or as chunky as desired.
Once everything is ready, spread your avocado & cream mixture evenly onto your toasted muffins, then layer on a strip of bacon on each side, followed by your poached egg. Add a few spoonful's of salsa and enjoy.
Notes: There are lots of tips out there on how to poach eggs, but I have to admit they never really worked for me. Some suggest using vinegar, others say you should constantly swirl the pot… the best way that I've actually been able to master is by pouring the egg into the water then turning down the heat and covering with a lid. It guarantees a non-broken egg yolk, and you still get the runny yellow bits without having to fry your egg in butter or olive oil. Once you get the hang of it, you can keep the temperature high and the water boiling – this makes a prettier egg, but is also easier to break! If you have another preferred poaching method, then by all means… go for! Then send me a link to instructions on how you did it 😉