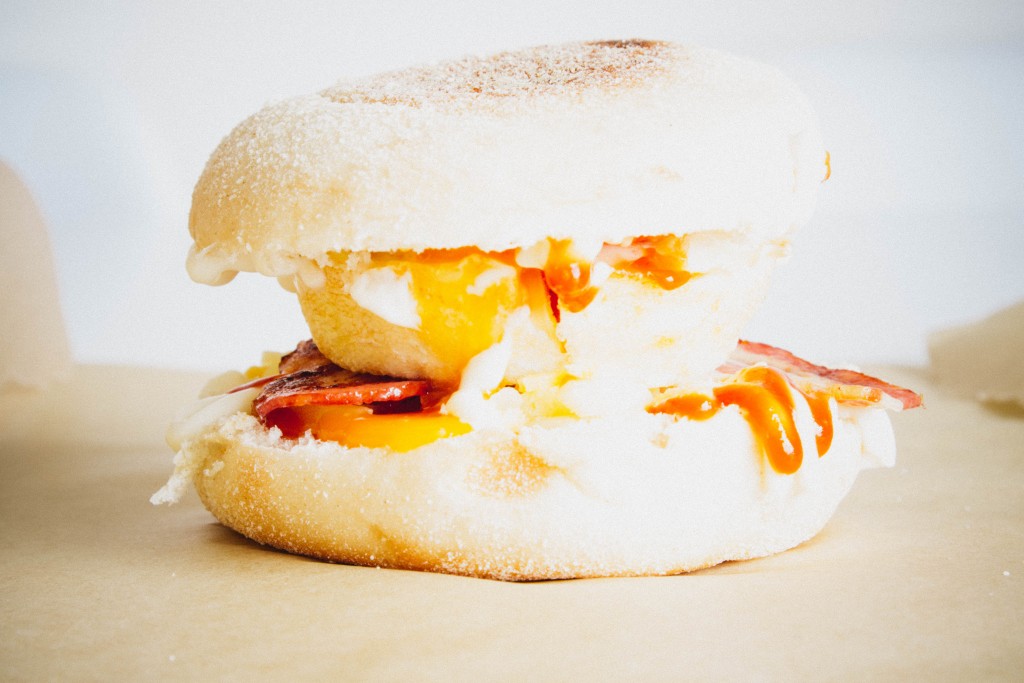 Updated: July 12th 2015
I like to think of myself as an organized, structured and generally speaking a planner. Of course, the downside to that is that I also tend to take on way too much and then stress myself out about actually being able to finish everything on time. So I've had to come up with a few shortcuts to maximize my time and one tiny change has made a big difference in my daily routine: make-ahead breakfasts.
I always tell myself that I'm going to get up extra-early to make myself a big, healthy (and filling) breakfast that'll get me through the morning, but that happens once a week (okay…once a month?) I'm not really a light breakfast kinda girl, so I definitely need something substantial first thing in the morning to get me going. These are perfect because I can make a bunch of them over the weekend, then have a healthy and filling breakfast ready to go every morning in under ten minutes.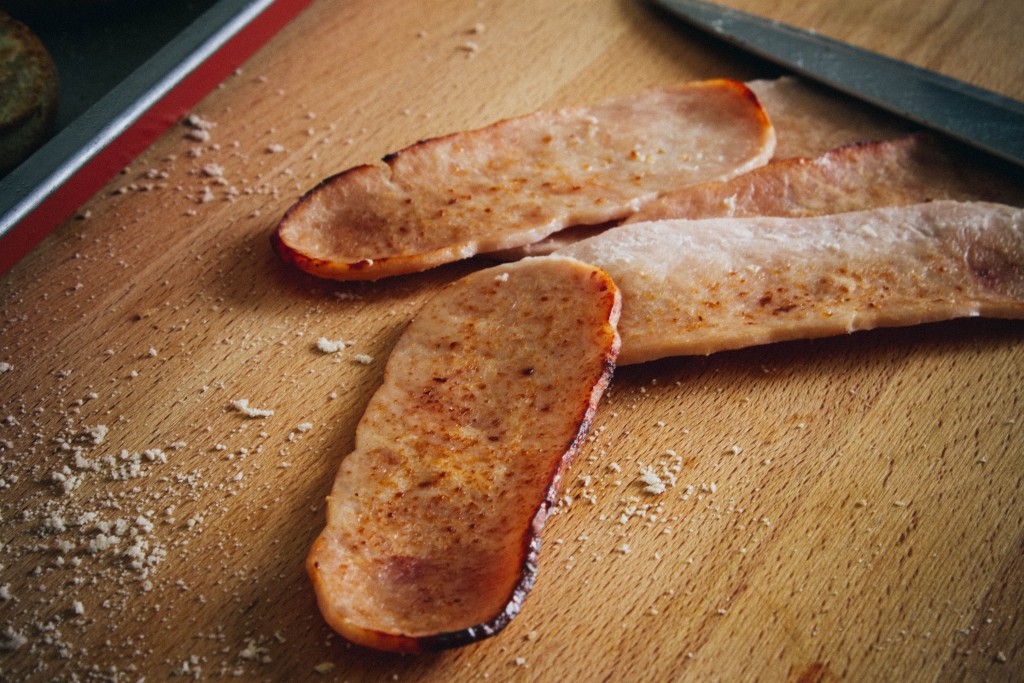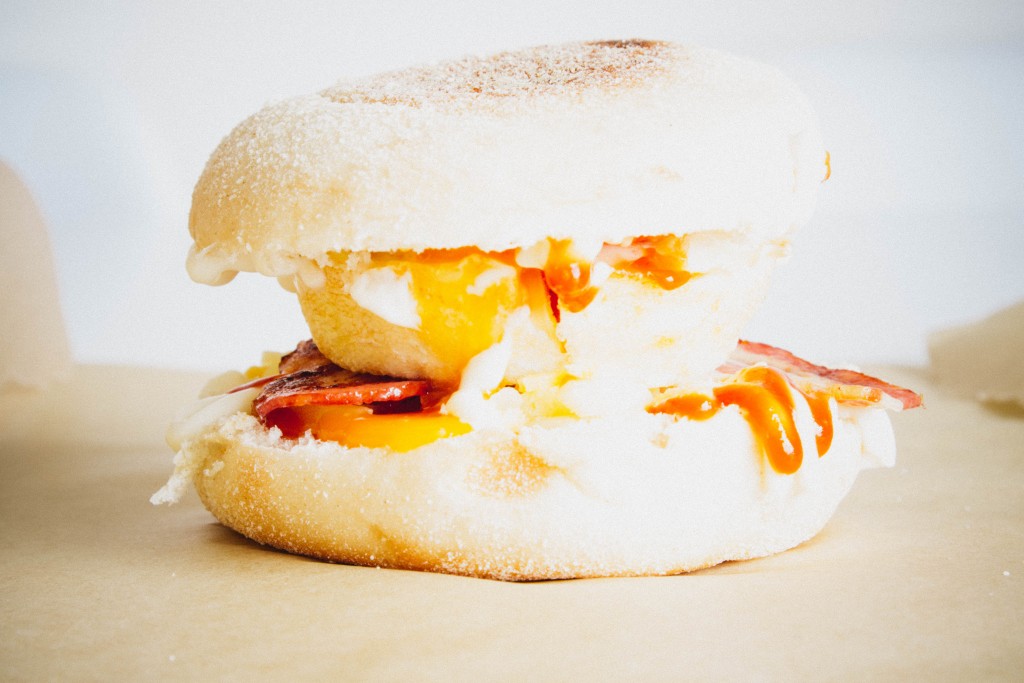 Ingredients:
English muffins, not toasted*
Eggs, cooked**
Cheddar cheese
Turkey bacon
Mustard, mayonnaise and ketchup, combined
Instructions:
Place your toasted muffins face-up, then slather on the mustard-mayo-ketchup mixture.
Next, add the egg and bacon and finish with the cheese.
Wrap in aluminium foil until served
To reheat: warm oven to around 200degrees, then reheat for around 10 minutes or until warm.
*In my original recipe, I recommended toasting the English muffins, but this came out a bit too hard/rubbery a few times since, so I've been using un-toasted muffins and the result is much better and these taste a lot like real McMuffins!
**Eggs: In order to get perfectly round eggs, I bake mine for about 10 minutes at 200degrees in a muffin tin. Just spray a bit of cooking oil in them to make sure they don't stick, and they'll slide right out and be perfectly cooked every time.
Notes: I make these McMuffin copycat breakfast sandwiches for a Monday-Friday work week, so five at a time. If you want to make more, I would store them in the freezer if you need to keep them longer than 4-5 days!