23 Easy & Healthy Breakfast recipes, including drinks & smoothies, savory egg-based meals, and finishing with a list of sweet (but still healthy!) dishes to round out the list.
I'm a firm believer that breakfast is the most important meal of the day, but when I'm rushing to get to work, I don't usually have heaps of time to mess around in the kitchen whipping up a healthy and hearty breakfast. My go-to in the morning is almost always something I can throw in my bag and eat once I get to work, or something that I've prepped in advance that I can heat up and eat while I'm getting ready. Yes, I'm a fan of multi-tasking, especially in the morning…!
Don't get me wrong – I'm a big fan of a Full English on the weekend, but that's when I have time to take it easy and make breakfast more of a chill and relaxing experience, than a necessary step to fuel me for my busy day. Since I moved to London, one of my absolute favorite things is that you can get a savory breakfast pretty much anywhere. During my ten years in Paris, a good savory breakfast was probably one of the things I missed the most. I know, I know – I realize that probably sounds blasphemous, given that Paris is home to some of (if not the?) best pastries in the world. But croissants and pains au chocolat have never been my thing. Before the mob starts gathering their pitchforks, there are lots and lots of other French delicacies that I adore – just not the sweet and bready varieties. Now that I'm in London, I can pop into an EAT or Birley's to grab a quick breakfast, but that gets old fast, and it certainly isn't ideal for my budget!
One of my resolutions for 2018 is to eat less prepared food, and focus on homemade and healthy breakfasts and lunches, and I'm always on the lookout for recipe inspiration. So I've pulled together a list of 23 easy & healthy breakfast recipes that I'll be adding into my morning meal rotation. Whether you're looking to eat healthier during the week, save money on breakfast, or just looking to spice up your morning breakfast recipe catalog, the recipes below should provide some inspiration. I hope you'll enjoy this Recipe Roundup, and please do check out the blogs linked from each photo in the galleries below for the full recipes!
Drinks & Smoothies
Savory Recipes
If you're like me and you prefer savory to sweet breakfast recipes, then I suggest taking a look at these ideas! They're not over-the-top sugary, and pack lots of vitamins and protein and other good stuff, and are a great way to change it up without overloading on sugar.
Sweet Recipes
I hope you'll enjoy these recipes as much as I do! A big thank you to all of the bloggers who allowed me to include their recipes in this list – definitely check them out for these recipes, and more!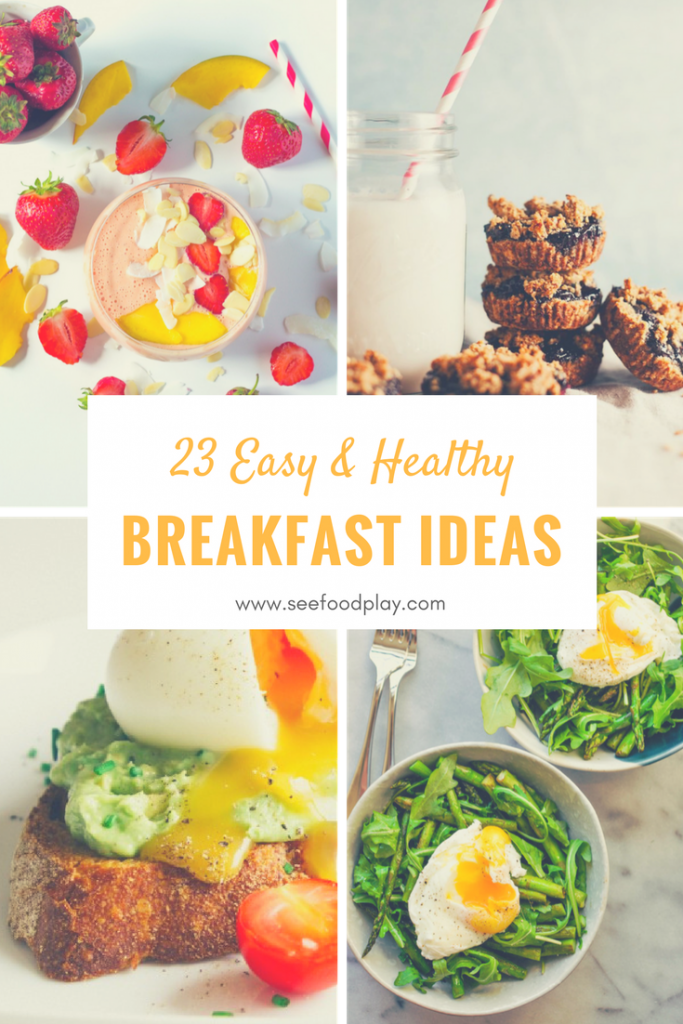 SaveSaveSaveSave
SaveSaveSaveSaveSaveSaveSaveSave
SaveSave
SaveSave
SaveSave
SaveSave
SaveSaveSaveSaveSaveSaveSaveSaveSaveSaveSaveSaveSaveSaveSaveSaveSaveSave
SaveSaveSaveSaveSaveSave
SaveSave