The past few months have been a mixed bag of some good, and some less good things, but now I'm back and ready to get back to the swing of things here at Seefoodplay. Life threw a few things at me, some planned, some unplanned, and I've definitely taken this blogging break to re-focus on what's really important, and in doing that I realized that it all comes down to one thing: balance. I've been missing it. A lot. That's ok, though, and sometimes we need to slow down to realize what's really important. Don't worry though, it's not been all bad (or even mainly bad) and I've got lots of super fun travel posts and some delicious recipes to share over the next few weeks, so stay tuned!
So I'm all about starting fresh these days, and what better way than with a homemade lemony body scrub! If you're reading this from Europe, then you could probably use a bit of sunshine in your life right about now, and this stuff smells like summer in a jar ☀️ – give a try!
This body scrub is super easy and doesn't require lots of ingredients, so it's a perfect DIY project if you want an all-natural beauty product for the cost of a few lemons and a cup of sugar. For extra smooth legs, this scrub works wonders! I would not use this as a face scrub, however, as the sugar might irritate the skin, which might lead to breakouts. Give it a try, and let me know what you think!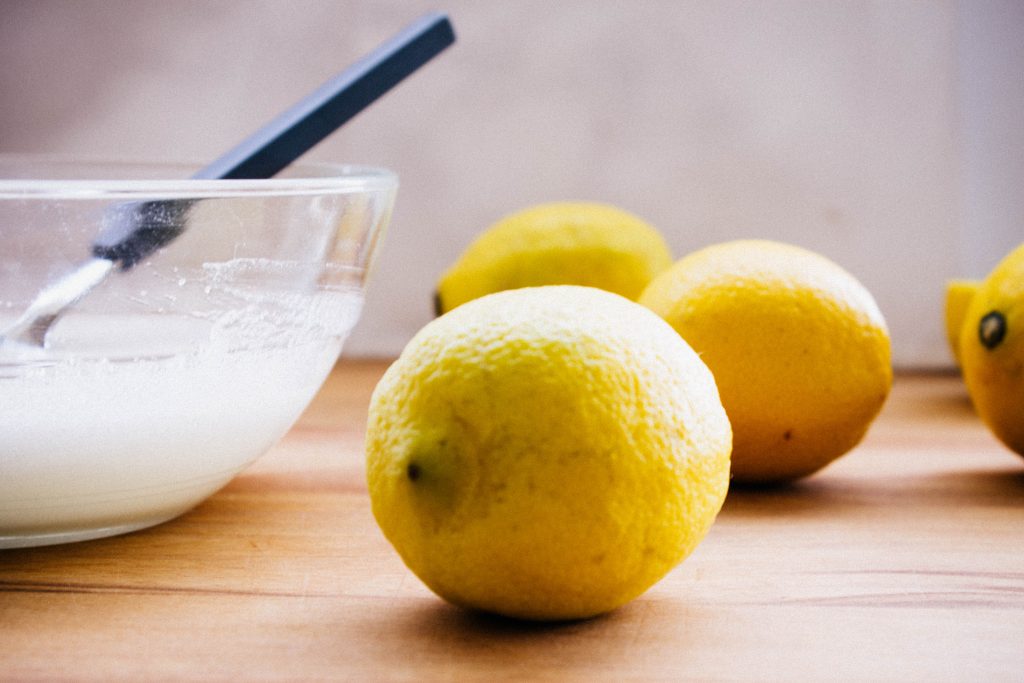 Ingredients & supplies:
1 cup sugar
Juice from 2 lemons
Liquid soap (I used Cetaphil)
1 glass jar, with a lid (I used the 50cl 'Korken' jar from Ikea).
Combine everything in a container with a lid, and enjoy! I store mine in the fridge, just make sure you label the jar if you do the same.