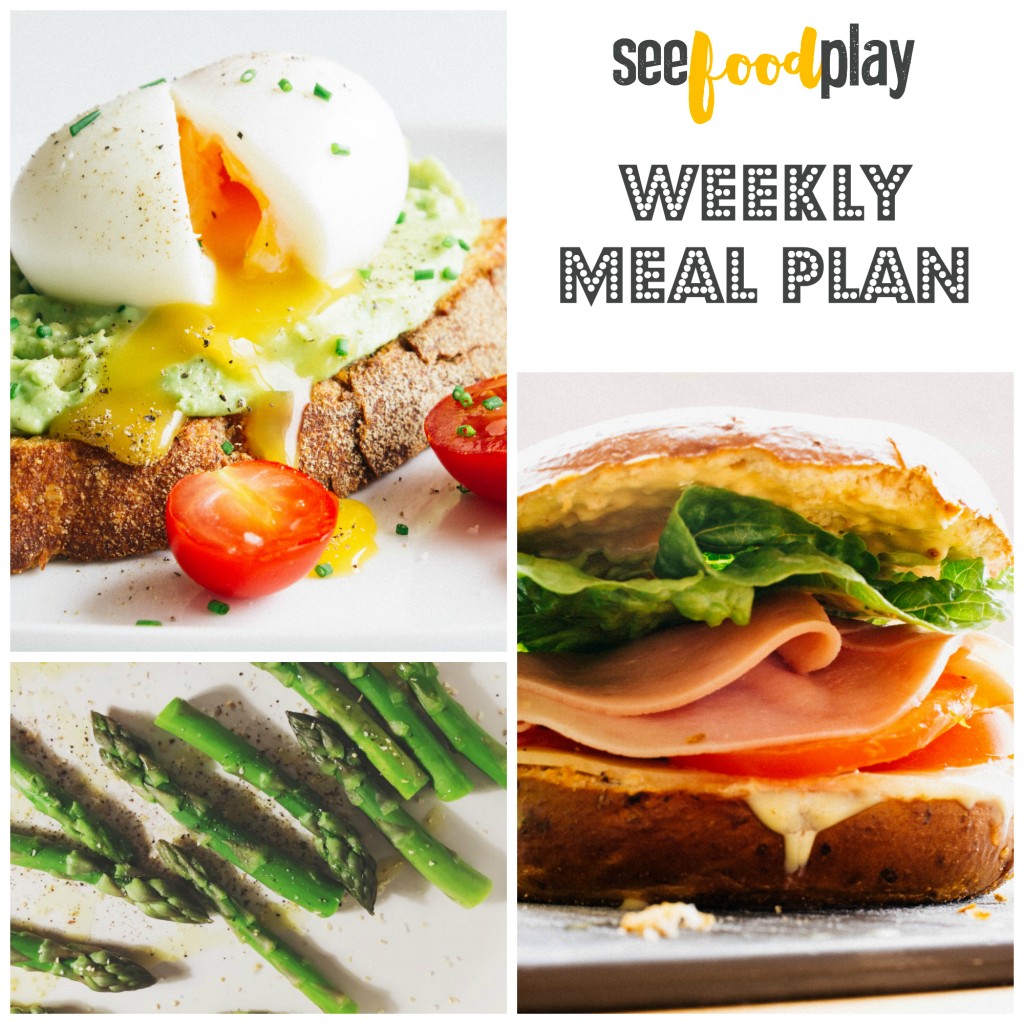 It's Sunday evening (8:10pm, to be precise) and for the first time in weeks I feel ready to take on the upcoming week energized and not stressed out feeling that I didn't accomplish everything that I wanted to over the weekend. I think there are two types of "weekend people" — some people use the weekend to relax, and just recuperate from a tiring work week, and some (crazy) people view the weekend as the only time they can really get stuff done. I definitely am in the latter group, and sometimes drive myself crazy trying to get through a to-do list of about 45 things (for Saturday morning). I'm often left feeling like I have wasted my weekend if I sleep in (seriously, if I'm still asleep at 7am on Saturday morning…panic). Just "taking it easy" ain't really my thing, and staying as organized as possible is what gets me through it, and meal planning has definitely become my saving grace throughout the week. Nothing like having a rough day at work, then coming home to a hungry husband, a fridge full of random food, and no idea what to cook. I'm lucky that I loooove Jonathan's cooking, but I also loooove to cook myself. Enter: weekly food shops & meal planning.
I had fallen off the weekly meal prep wagon for the past few weeks, since we had
house guests
and were eating out so much, but I'm back on track and am even more resolved than I was before to keep up with it. As is always the case when I plan out my weekly meals, my grocery costs are way down and my "intelligent recipe-based shopping" is preventing me from wasting food, too! No more buying random stuff and trying to figure out what to cook as an after-thought.
It took me a little over an hour to plan out this week's meals, another hour to order the groceries (hello, distracting internet), and then about 30 minutes to wash all the fruits & veggies when the groceries arrived this morning. I've kept the recipes pretty simple this week, and will probably add in some salads here and there to keep things fresh.
---
So, here's what's on our menu this week:
Monday
Breakfast: Apple slices & peanut butter + copycat McMuffins
Lunch: Carrot sticks w/hummous + BLT Bagel
Dinner: Roast chicken
Dessert: Giada's lemon & ricotta cookies
Tuesday
Breakfast: Cottage cheese w/berries + sliced swiss cheese
Lunch: Black bean soup + English muffin grilled cheese
Dinner: Baked salmon & asparagus
Dessert: Mousse au chocolat
Wednesday
Breakfast: Copycat McMuffin & fruit
Lunch: Greek salad & homemade pita chips
Dinner: Oven roasted garlic chili shrimp, avocado, cilantro rice
Dessert: Homemade salted caramel popcorn
Thursday
Breakfast: Bagel w/turkey & swiss cheese & granny smith apple slices
Lunch: Homemade chicken & vegetable soup
Dinner: Turkey meatballs w/marinara sauce & pasta
Dessert: Cottage cheese w/sliced fruit
Friday
Breakfast: Avocado toast w/soft-boiled egg & cherry tomatoes
Lunch: Leftover spaghetti & meatballs
Dinner: Homemade pizza w/bresaola + portobello mushrooms & garden salad
This week's grocery bill was a little over £100, but mainly because we had a few pricy items to stock up on..like..ahem…tequila. As usual, I don't really plan out the weekend's meals since we often go out to eat, or just eat leftovers. Besides, this Saturday is my birthday 🎉 so maybe Jonathan has something planned for me…that involves him taking me out to a nice restaurant and showering me with gifts? 😉
Anyway, I hope you all had a productive weekend (or a relaxing one, if that's your thing!) and are also looking forward to this beautiful new week. Enjoy!