**Updated April 2018**
Budget-friendly trip to the Maldives? Yes, it's possible! Check out this 6-part budget Maldives budget-friendly trip report and itinerary, so you can see how we were able to visit five islands on the cheap.
One of the common themes of 2016 was how crappy the year was, and how everyone just couldn't wait for it to be over. I'm not gonna lie, I found myself in that same vibe, feeling like 2016 was the longest, hardest, most tumultuous and sleep-deprived year I've had in… years. My life of gallivanting around the globe traveling for pleasure, turned into getting fully stuck in at work, traveling all the time (for work..), spending long hours in the office or glued to my laptop, and having little time to make dinner at all, let alone blog about making dinner. Without pausing to slow down, take it easy and just …chill, in I don't even know how long, one Saturday after working on some project deliverable for who knows how many hours, I decided that it was time for a break. A real break. Not the kind of vacation that I usually plan: short, a mix of city adventure and a bit of relaxing, maximizing my time but heading back home so I'm not away too long missing the excitement of being back at work (see? 'excitement of being back at work' — I had pretty much gone crazy).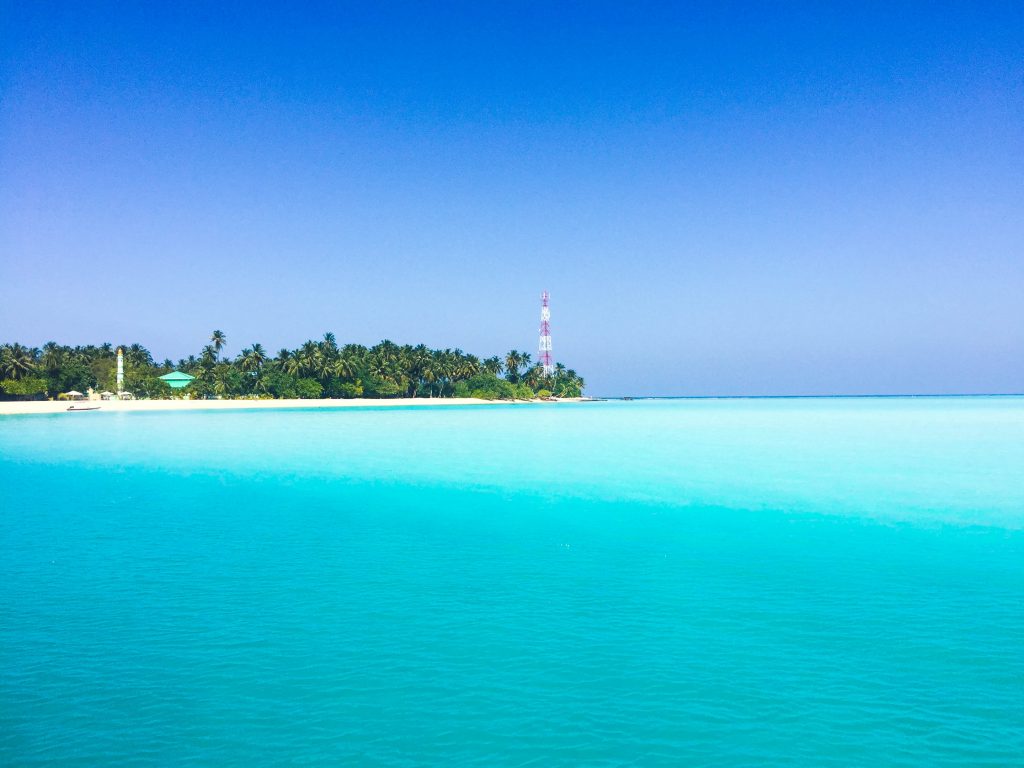 In the most perfect, serendipitous moment, I checked my email and noticed a promo for 'Summer sun vacations' – I clicked the link, saw that I could use my British Airways miles, and booked the tickets to the Maldives for 31 December – 14 January, all in about ten minutes. (Un)Surprisingly, I am not a last-minute vacation planner, so I almost immediately had buyer's remorse when I realized that I knew literally nothing about the Maldives. Shock #1: hotels are expensive as all hell. Like, really, really expensive. Shock #2: it's a Muslim country and unless you're going to a resort island (read: a £££ private island), then there's no alcohol allowed (gasp) and tourists have to use designated beaches if they want to swim in a bikini, otherwise you have to be fully clothed. Right. I started thinking my mega airfare deal was a huge mistake, but decided to just go with it and started the hunt for hotels and to settle on an itinerary.
There is not a lot of information available for independent tourists planning a trip to the Maldives (ie, not through a travel agent and heading to a private resort), so I relied heavily on other blogs, travel articles and forums to find information and hoped for the best when we arrived. This multi-post series will hopefully provide other travelers with insight into how to plan a two week trip, including all of the information that I found along the way, and would have been useful to know prior to our trip. So keep reading for more details and of course, the photos!
The basics: what you need to know
Like I mentioned, travel planning for a trip to the Maldives is a challenge due to the lack of resources available online compared to other popular beach destinations like Thailand or Indonesia. Travel has only been open to the local inhabited islands for less than ten years, and it can definitely be said that the infrastructure for mass travel is not in place (and thank goodness for that). If you will be planning a trip to any of the inhabited islands, then here are a few things to keep in mind:
Money matters: the local currency is the Maldivian Rufiyaa (Rf) but U.S. Dollars are accepted everywhere. We did not bring enough cash and paid for it in exchange and ATM usage fees. Many places didn't accept credit cards, some islands don't even have an ATM, so having enough cash is a necessity.
Tourism Taxes were a pain in the butt, but are a fact of life for tourists in the Maldives. We regularly heard other tourists saying they'd gotten 'ripped off' by guest houses or in shops, but that was because they didn't know about the heavy taxes imposed on tourists. There are several different taxes and one-off fees, but it all adds up to being taxed to about 22% of your hotel stay in most cases. That's right, on our $1000 bill for the Rihiveli resort, about $220 of that was tourist taxes and fees. Just imagine how that adds up at more expense resorts…!
Internet and phone usage was tough because my cell phone's data roaming did not work at all in the Maldives which was a pretty big shock (my Lonely Planet suggested that roaming would work fine, and we had four cell phones with us, each with different providers and none of them roamed. ever). Getting by without any data would have been challenging as we constantly found ourselves having to look things up online. Luckily, there are phone shops in the airport where you can purchase SIM cards (make sure your phones are unlocked before you leave home). For $32 each, we got two-week plans with a certain amount of texts, phone minutes and 15Gb of data. Yes, 15Gb of data.
Getting around is probably one of the trickiest aspects of visiting the Maldives, especially if you want to visit more than one island and don't want to have to sell a kidney to pay for it. The ferries are amazing though and we found them easy to figure out and for the price ($1 or $2, usually) was the best option for us when the timetables fit with our itinerary. The MTCC website will be your best friend if you want to use the ferry system there.
The mosquitos are no joke and I have never gotten so many bites as I did in the Maldives. They are always around, day and night, and they are ravenous little monsters. They will get you through your clothes on the tiniest little patch of skin that didn't get enough bug spray. I foolishly didn't bring enough of my usual mosquito spray (Lifesystems Exped+) and ran out after a few days, but we were able to get by using the local products sold in the shops.
I knew the weather would be beautiful but I really didn't know what to expect in terms of rain. We were there for the first two weeks of January and the weather was stable around 28 degrees each day, with plenty of sunshine. It rained a few days out of the trip (one day is was particularly torrential). The early mornings and evenings were cool, and I was glad to have packed my big blanket-like scarf.
The beaches were the biggest unknown for me, as I wasn't sure if I'd actually be able to sunbathe without being completely covered. I kept reading about these so-called 'bikini beaches' but didn't know what that meant or if each island had one. Indeed, every island that we visited had a designated beach area for tourists where women could wear bikinis, as well as an island beach where we had to be covered.
The only Muslim country that I had visited prior to the Maldives is Morocco (one day I will post about that absolutely awful experience), so I wasn't sure what to expect as a woman traveler in the Maldives. I knew that most women would be fully covered and that tourists were obviously expected to respect the local culture and religion, ie modest clothing when not at the designated tourist beaches. But how strict would it be, and how covered was covered? Our guesthouse hosts were very helpful and explained that Jonathan shouldn't walk around bare chested, and I shouldn't walk around the village in my bikini. So all in all, I'd say it wasn't very strict. We were told that I could be in shorts and a t-shirt without offending the locals, and I never got any stares or disapproving looks. If the seemingly-conservative laws are putting you off visiting and you're worried that you'll be uncomfortable or offending the locals, I'd say don't worry about it. Our days were spent at the beach and I was perfectly happy in jeans and long sleeve t-shirts in the evenings to fend off those damn mosquitoes anyway! All of the (few) tourists we saw were in shorts/t-shirts or tank tops, and bare shoulders for women were fine.
Excursions and activities were expensive pretty much everywhere we went, but there are ways to keep costs down, like bringing your own snorkeling gear and exploring local reefs on your own for free! The gear we saw for rent or for free from hotels was often old and damaged.
Islands are expensive because so many things are imported, especially food and snacks. Most of the guesthouses and hotels included free breakfast, but I'd recommend bringing some snacks from home that you can bring with you to the beach. Eating in restaurants for every lunch & dinner gets old real fast and those $10 meals add up quickly for two people over a two week period of time. I stocked up on chocolate bars, sweets and savory snacks in London which added a bit of variety to our daily meals.
Before you start reading about our experiences on the five islands that we visited, you might be wondering how much all of this cost us. For our 14-day trip to the Maldives, visiting five different islands and enjoying almost everything that they had to offer, we spent around £1,800 for accommodation and approximately £800 on speed boats/ferries/taxis, food, activities and anything else other than hotels basically. We used air miles for our non-stop tickets from London to Male so only paid taxes of around £500. So for £3,100 total we had a pretty lush vacation in the Maldives, experiencing both sides of the tourism industry: the luxurious private resorts and the more down-to-earth local inhabited islands. The main thing that we learned is that you can totally do the Maldives on the cheap if you want, and you'll still get that Maldivian paradise experience. We could have spent much, much less on hotels and reduced that cost by at least half, and also spent way less money on food (we spent around £300 at Rihiveli alone, in three days…). Fourteen days is a pretty big trip and if I had to do again, I'd probably stay for around 8 or 9 days instead. Excluding airfare, when looking at hotels and costs, I reckon that a daily budget for two people of around £75-100 is totally do-able, including housing and food. You should then factor in additional expenses like snorkeling trips, which range from £50-£100. For the stunning beauty of the place, it's worth it, many times over.
The Maldives are not a budget destination but the idea that you have to spend a fortune is definitely a myth, if you just do a little bit of research.
I've created separate posts for each island that we visited as there is just so much to say and so many photos to share. Links to the other posts in this series are below. Enjoy <3
Or view everything on one page: Maldives on a budget – full series